The ski season in Palandöken, one of Turkey's favorite winter wonderlands in the eastern province of Erzurum, has been extended with snowfall continuing in the spring.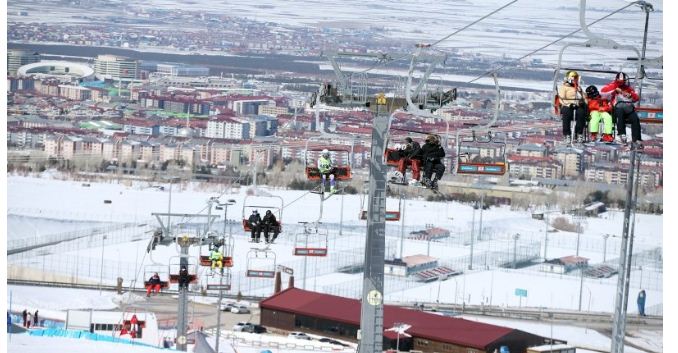 New reservations made by the winter sports lovers to the ski resort for alpine skiing and snowboarding on Mount Palandöken have excited tourism professionals.
With an artificial snowmaking system, Palandöken kicked off the winter season in December and continues hosting tourists.
The winter wonderland hosts thousands of local and foreign tourists every year.
The resort offers a safe vacation to ski lovers amid the coronavirus pandemic with natural beauties and kilometers of ski tracks.
Despite the spring season, the snow quality did not deteriorate even in March, while the snow thickness reached about 1 meter (39.3 inches) with the recent snowfall.