Munaza Kazmi
Pakistan, one of the most naturally beautiful country on the planet,the only requisite is that, its tourism and hospitality industry needs to showcase its hidden diversity and rich heritageand colorfully attractive cultural. Good news is that, the Tourism in places like the scenic northern areas and the historical region of Punjab and Sindh has amplified in the past few years, due to the fact, many big hotel chains of the world had shown interest in building projects countrywide, reasoning thecareful steps taken by the contemporary government of Prime Minister.
Serena Hotels, that enjoys the luxury of being Pakistan's big name in the hospitality sector has alsobecome anexemplary in promoting activities that fall within the framework ofCorporate Social Responsibility (CSR), a concept under which companies integrate social and environmental concerns in their business operations and interaction with their stakeholders. Serena Hotel has a fair history of empowering communities by consistently implementing a comprehensive program to strengthen efforts of the Government in promoting causes of the country and addressing central concerns of the communities.
Among other CSR projects, Serena Hotels' "Karighar" a vocational center that established back in the year 2016, has been making a significant contribution to provide entrepreneurship training to various segments of communities mainly women in Gilgit-Baltistan region of Pakistan,for a sustainable growth and quality of life. Karigharprovides skills trainings to locals, thereby empowering them to supplement the household income.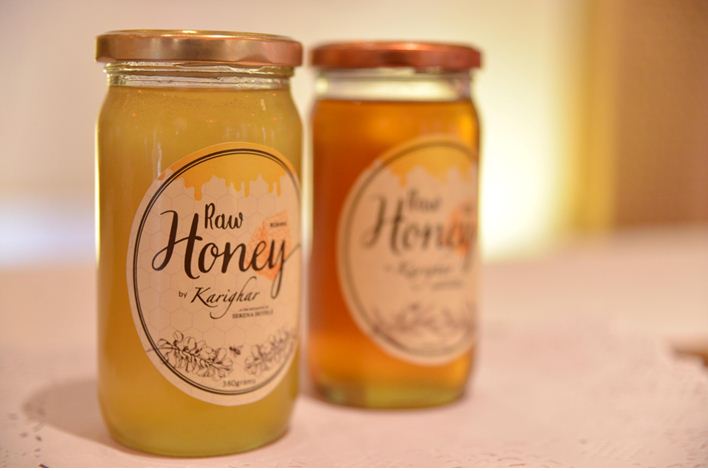 Initially Karighar was set up to facilitate and develop a value chain where women are the primary actors, but later a new initiative namely "Honey Bee-Farming" took place under the banner of Karighar, that involve both men and women.Since Gilgit Baltistan is naturally blessed with an abundance of flora and honey bee farming has traditionally been a primary source of income for many inhabitants in the area. The Karighar Honey Bee Farming project aims to empower people involved in honey bee farming by providing them with professional trainings and subsequently purchasing their production at a premium price with guaranteed purchase, hence promoting sustainable livelihood in these remote regions, thereby meeting some of the unique challenges of the region.
Gilgit-Baltistan widely beautiful, land of fairies, djinn and gigantic marvelous mountains and beautiful landscapes however remote as well, the region is somehow a lonely planet, reasoning the topographical, environmental and strategic reasons. Located in north of the Khyber Pakhtunkhwa province, Gilgit-Baltistan borders Afghanistan, Azad Jammu & Kashmir, Indian Occupied Kashmir and China.Gilgit-Baltistan is the meeting point of three high altitude mountain ranges namely the Himalayas, Karakoram and Hindu Kush. The topography and climate, therefore, are not conducive to economic activity, particularly during the winter season, which is marked by extreme weather conditions. Moreover, the area doesn't have much facilities, even there are a few areas where one can have the ease of transport and communication.
Here Serena Hotels operated by Tourism Promotion Services (TPS) of Agha Khan Development Network (AKDN) have taken the pioneer step, in building the luxury hotels, that not only contributed in heightening the tourism of Pakistan in international market but also provided employment along with education and trainings to the communities, that resulted in a drastic increase in literacy rate, financial uplift of communities, empowering of locals, along with elimination of corruptions. On my visit to the region, I was surprised and equally happy to find out that in Gilgit-Baltistan region the Corruption rate is zero percentage, moreover I even failed to witness any beggar here and there, since the communities there are self-sufficient and empowered.
Karighar the CSR project of Serena Hotel aims to empower communities by providing them with education and training related to the bee-farming, besides stitching and embroidery, also supporting in setting up their own small business houses, which is the success story for the institution.Furthermore, Serena Hotel has attempted to hire the most deserving of the skilled trainees and they include a widow and a girl living with disability.
Besides, Karighar goes beyond simply providing skills trainings, as the center creates distribution channels and develops supplementary sources of income through the sales of the unique, handmade products and raw honey.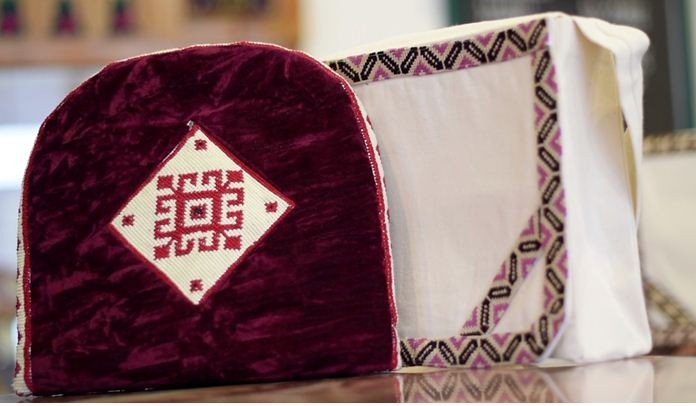 Serena Hotels provides the women with raw material and purchases the finished products to use in Serena Hotel's properties, showcasing them for the much wider audience of guests. Through cottage industry production, local women are empowered to reach national and international market. Thus, in addition to supporting the community Serena Hotels is able to provide its own properties with unique products, such as linens, corporate gifts, carpets, bathroom amenities and others, that are not only tailor-made but handmadealso, depicting the rich cultural heritage of Pakistan and showcasing the uniqueness of the crafts of Gilgit-Baltistan. By now, Karighar is making the uniforms, bedding and Food & Beverages Linen for Serena Hotels properties all across Pakistan.
Hence, it can be contemplated that, by such CSR initiatives, highlighting "Krighar" Serena Hotel is proving to be helpful inintroducingthe financial independence and empowering of communities. And on the broader end Serena Hotel is helping in strengthening the economy of Pakistan.
I believe, the CSR activities by Serena Hotels are worthemulating and there are reasons to believe that economic and social landscape of Pakistan can change for the better if other companies too initiate their corporate social responsibility with the same zeal as is being done by Serena Hotels.