Egyptian Defence Attache Col Mahmoud says, he had the opportunity to be one of those trainees in the Pakistani military academies, which greatly contributed to his career
Exclusive
Ansar M Bhatti
ISLAMABAD: The Defence Attache of Egypt in Pakistan Col. Mahmoud Hassan has said relations between Egypt and Pakistan continued to grow even during the pandemic adding both countries can further cooperate with each other in various fields. Col Mahmoud expressed these views during an interview with Daily Islamabad POST.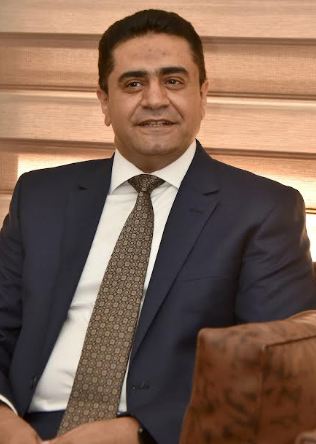 This is his first interview to a Pakistani media after assumption of the charge of Egyptian Defence Attache. The interview shall also be published in the November issue of Centreline magazine.
Here is the text of his interview.
1: Defence Attache of Egypt's Role in Pakistan
Egyptian defence Attache works on developing bilateral ties between Egypt and Pakistan in the military and defence fields, exchanging visits of military delegations between both countries and coordinating the implementation of joint exercises.
2: Pakistan and Egypt enjoy good political, military bilateral relations. How do you plan to further deepen/ enhance bilateral military relations?
Despite the difficulties that many countries are facing as a result of the pandemic crisis of Coronavirus, this did not affect the development of ties between the two countries. As, the insistence on conducting the Egyptian-Pakistani joint exercise (Sky Guard-1) on June 2021 and the participation of the Pakistani armed forces in the joint exercise (Bright Star 2021) is one of the most important successes in deepening military bilateral ties and more in the future.
3: Military Attaches in Islamabad have a service attaches association, to which you are also a member. Please tell us how such kind of associations can be helpful in strengthening relations with the host country?
(COSA) is the corps of service attaches which represents the window through which communication between all defense attaches and it facilitates their mission and develops links with the country of accreditation. Mainly, it is being planned to conduct many activities and visits that allows service attaches to witness many directions and identify the available capabilities that may be useful for increasing aspects of collaboration with Pakistan.
4: Do the Egyptian military officials get training in Pakistani academies?
Academic education is one of the most important means that contributes to preparing officers in the military, and the Pakistani military academies are among the most important institutions that provide distinguished training and qualifications for officers. It is worth mentioning that I had the opportunity to be one of those trainees in the Pakistani military academies, which greatly contributed to my career.
I would like to point out that the Egyptian Armed Forces celebrate this month the 48th anniversary of the glorious October victories, which arouse pride in the hearts of Egyptians and revive hope for the future. The Egyptians proved on the sixth of October that their determination was unrelenting and that victory was the result of the steadfastness of Egyptian people and the insistence of its army on restoration of dignity.