Staff Report
ISLAMABAD: Serena Hotels hosted a breakfast to celebrate International Women's Day and honour the women associated with and present in Serena. All the women guests, associates, Serena Business Complex partners and representatives of the civil society along with a large number of diplomats and their wives attended the event. Mrs. Samina Alvi, the First Lady was the chief guest.
Aziz Boolani, CEO of Serena Hotels, said, "At Serena we believe that investing in women is the most effective way to improve the standards of living of communities and many of our CSR initiatives work with women to empower them socially and economically".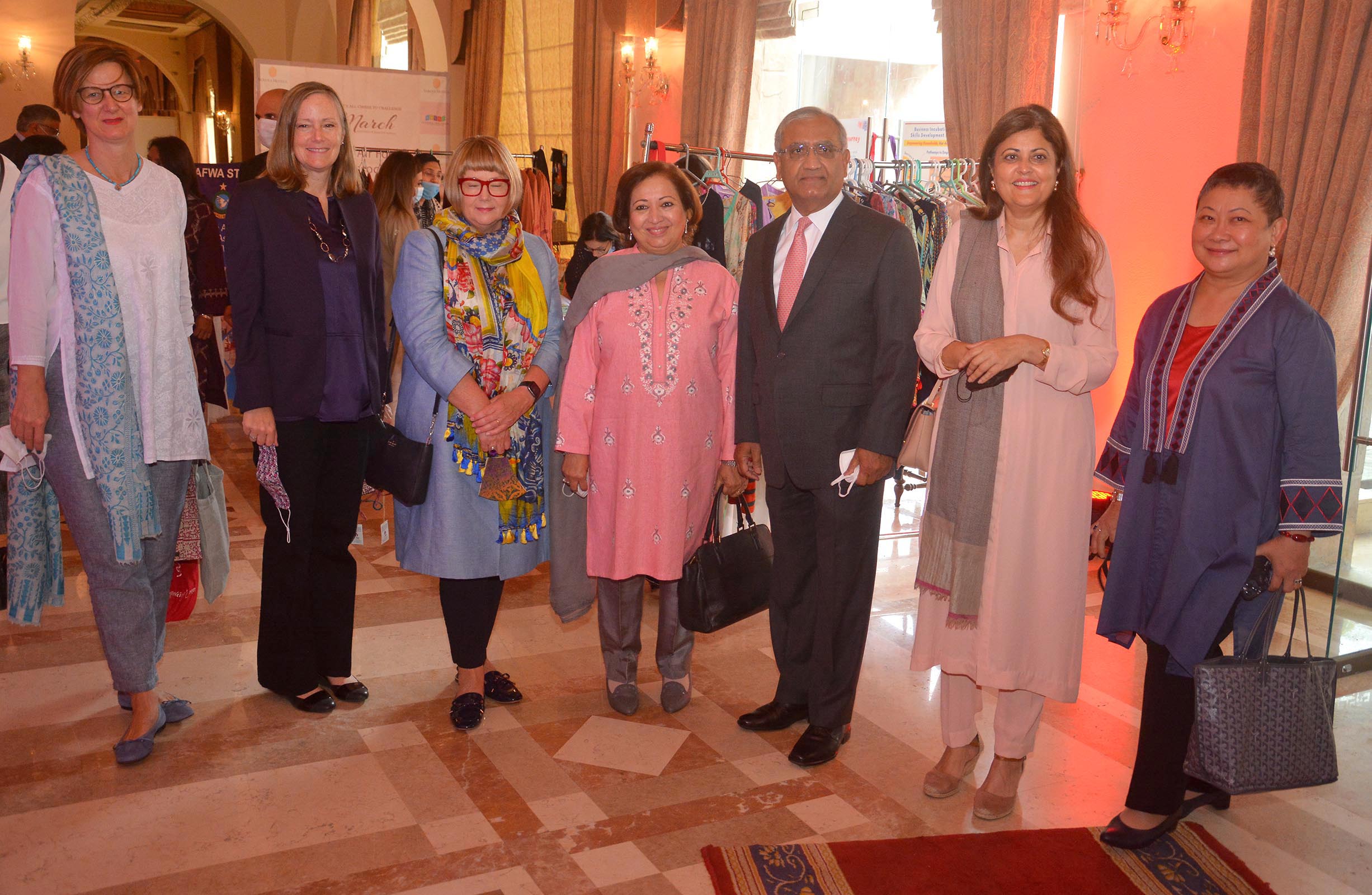 The objectives of the International Women's Day are to celebrate the struggle for women's rights in the economic, social, political, and cultural domain, to reaffirm women's solidarity in the struggle for peace and to show what women have achieved.
Boolani said, "Despite advances in gender equity, there is still much more to be done and Serena continues to provide safe spaces, networking opportunities and linkages to benefit women".
The women entrepreneurs also set up various stalls featuring Pakistani handicrafts and traditional items. The first lady also took a round of various stalls and evinced interest in items displayed there.
She also praised the work of artisans. The guests also enjoyed live music.