Shujaat Hamza
ISLAMABAD, MAR 7: Cars disappeared on Jinnah Avenue on Sunday to make way for 'Cycling Sunday' and hundreds of cyclists and walkers of all ages and abilities.
The joyful and carefree moment highlighted a serious message: the need for sustainable means of transportation in light of climate change and rapid urbanization. It also encouraged citizens to make healthier and more sustainable lifestyle choices, for themselves, the community and the environment.
The event was organized by Urban Innovation, Islamabad Capital Territory Administration and the Islamabad Cycling Association. Support was provided by the European Union. Every first Sunday of the month, Jinnah Avenue, the capital's primary thoroughfare, is open exclusively for cyclists from Centaurus mall to D-Chowk.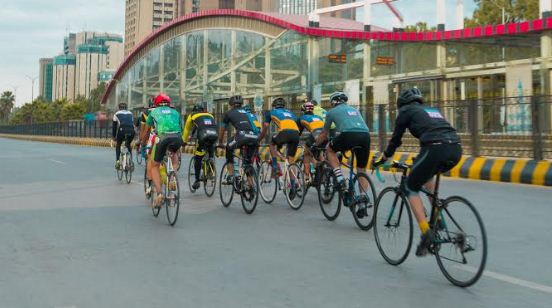 Taking advantage of the safe, traffic-free space, cyclists participated in fun races with categories for all ages, skills parkour for kids and other activities. And they simply enjoyed a car- and carefree ride on the central avenue. Cities around the world are confronted with problems such as traffic congestion, air and noise pollution, and road accidents. In response to these pressing issues, policy-makers are increasingly looking for ways to develop more eco-friendly, diverse and flexible transportation systems, and influence behaviors to encourage a shift away from the reliance on private cars.
Cycling is considered an ideal alternative, not only for shorter distances, due to its cost-effectiveness, and multiple benefits in terms of health and environment. Cycling Sunday promotes cycling as a safe mobility in line with the Prime Minister's Clean and Green Pakistan initiative. On the eve of the International Women's Day, the event particularly encouraged women to become cyclists and underlined the need to address the concerns of women in terms of safety and access to public spaces and transportation. Naveed Iftikhar, founder of Urban Innovation and one of the initiator of the event, said, "The feeling of cycling in the city center is something which I aspired to regenerate through this event. Such events will invite people to consider cycling as a great option not only for leisure, but also for commuting and in daily life. Finally, we call on the government to create safe spaces for cyclists to encourage cycling as a sustainable means of transportation."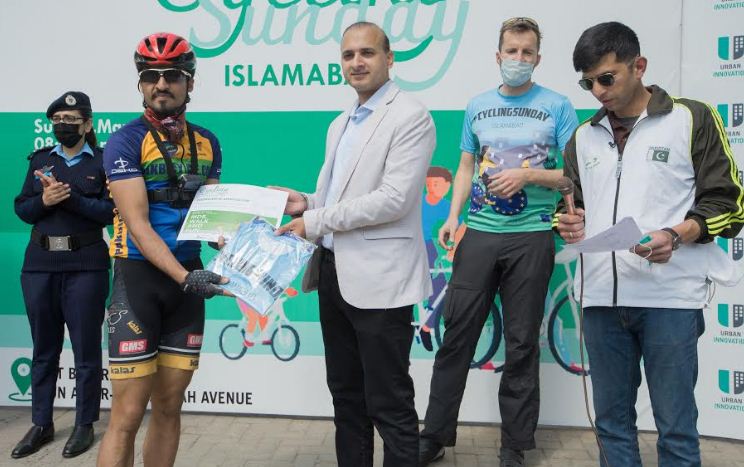 Haroon, Secretary of Islamabad Cycling Association, said, "There are more and more people who are cycling in their free time to stay fit and as a sport. It is great to see this trend growing and we are delighted to bring it to the heart of the city with races for the ambitious riders, but also just for fun."
The European Union supported the initiative in light of its global priorities related to climate change, but also as cycling has become a major trend in Europe in the last years. Transport accounts for nearly 30 percent of greenhouse gas emissions and this figure continues to rise as demand grows.
The European Green Deal is a set of policy initiatives by the EU with the overarching aim of making Europe climate neutral in 2050. This means moving to more sustainable transportation, by putting users first and providing them with more affordable, accessible, healthier and cleaner alternatives – and promoting active modes of transport such as cycling. Covid-19 has given a boost to the trend seen across most European cities.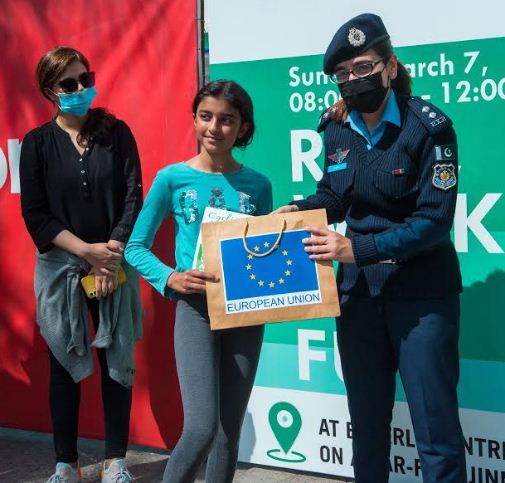 More and more Europeans are using a bicycle in their daily lives. And cities are adapting by providing more space for pedestrians, cyclists and public transport to solve traffic problems and make the cities more livable and sustainable for all. In this context, the EU is looking forward to working with the authorities to share experiences and create awareness of the potential of cycling and other active and clean modes of transport.