Doha, JAN 5 – Gulf leaders signed the Al Ula solidarity agreement at the Saudi Arabian city of Al Ula this afternoon. This agreement will pave the way to end the Gulf crisis.
The Amir HH Sheikh Tamim bin Hamad Al Thani signed the declaration along with Kuwait Amir HH Sheikh Nawaf Al-Ahmed Al-Jaber Al-Sabah, Saudi Crown Prince HRH Mohammed bin Salman bin Abdulaziz Al-Saud, Bahrain's Crown Prince HE Salman bin Hamad Al Khalifa, Vice President of the UAE and Ruler of Dubai, HE Sheikh Mohammed bin Rashid and Omani Deputy Prime Minister HE Fahd bin Mahmoud Al Said.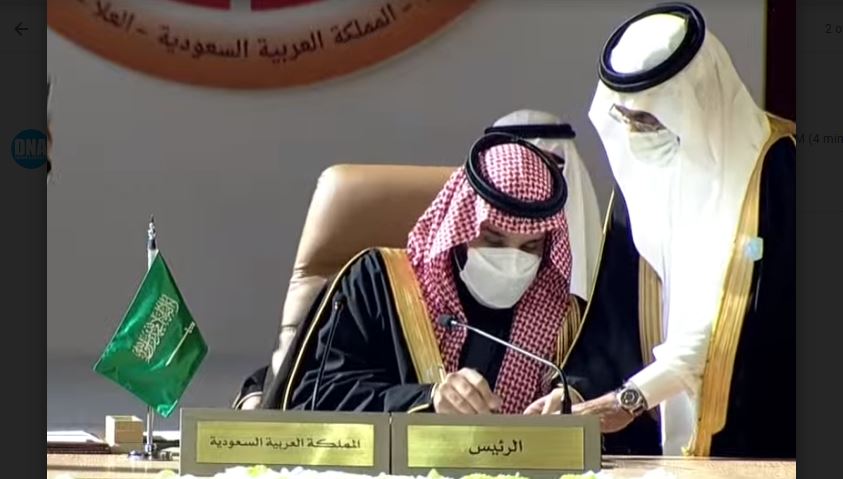 The Al Ula agreement was signed at the 41st session of the Supreme Council of the Cooperation Council for the Arab States of the Gulf (GCC), which is being held in Al Ula, Saudi Arabia.
The summit has been named as Sultan Qaboos Sheikh Sabah Summit in honour of the two great leaders – Sultan Qaboos bin Said bin Taimur and Sheikh Sabah Al-Ahmed Al-Jaber Al-Sabah – from Oman and Kuwait who passed away last year.
As part of the agreement Saudi Arabia has already opened the airspace, land and sea border with Qatar and more steps to end the crisis are expected in the coming days.