ISLAMABAD (DNA) – The Indian Army has used cluster ammunition to target the civilian population across the Line of Control (LoC) in Azad Jammu and Kashmir (AJK) in violation of the Geneva Convention and international law, according to a statement released by Inter-Services Public Relations (ISPR) Director General Major General Asif Ghafoor on Saturday.The Indian military, on the intervening night of July 30 and 31, targeted innocent citizens including women and children in Neelum Valley through artillery using cluster ammunition – resulting in the martyrdom of two civilians, including a boy, as per the statement.
Indian army deliberately used cluster bombs to target civilian population, resulting in the injuries of eleven other people, who sustained critical bullet wounds, according to military's media wing.
"This is [a] violation of Geneva Convention and international humanitarian law," the ISPR stated, adding that the use of cluster ammunition is prohibited under the Convention on Cluster Ammunition because of its severe impact on non-combatants.
"This blatant Indian aggression against all international norms exposes true character of Indian Army and their moral standing," the statement read.
It added that it was time for the international community to take notice of "this Indian blatant violation of international laws" on use of cluster ammunition in targeting innocent citizens.
According to the International Committee of the Red Cross, "Cluster munitions kill and injure large numbers of civilians and cause long lasting socio-economic problems. In 2008, governments negotiated and adopted the Convention on Cluster Munitions. This important international humanitarian law treaty prohibits the use, production, stockpiling and transfer of cluster munitions and requires States to take specific action to ensure that these weapons claim no future victims."
It is further said that the civilian casualties during conflict often occur because cluster munitions scatter huge numbers of explosive submunitions over very large areas.
"This treaty provides a comprehensive framework for addressing the problems associated with these weapons. It prohibits the use, production, acquisition, stockpiling, retention and transfer of cluster munitions. It also requires State Parties to destroy the cluster munitions in their stockpiles and commits them to clearing areas contaminated with unexploded submunitions or abandoned cluster munitions."
In this year so far, Indian forces committed 1,824 ceasefire violations, which in consequence resulted in the martyrdom of 16 civilians and injuries of 105 others.
Earlier this week, Pakistan's Foreign Office summoned Indian Deputy High Commissioner Gaurav Ahluwalia and lodged a strong protest over unprovoked ceasefire violations by the Indian occupation forces along the Line of Control (LoC) on July 30, 2019.
South Asia and SAARC Director General Dr Mohammad Faisal summoned Ahluwalia and strongly condemned the unprovoked ceasefire violations.
Due to the prevailing tense situation, Pakistan has evacuated 50 Chinese nationals to Muzaffarabad who had been working on a dam project along the confluence of Neelum and Jhelum rivers.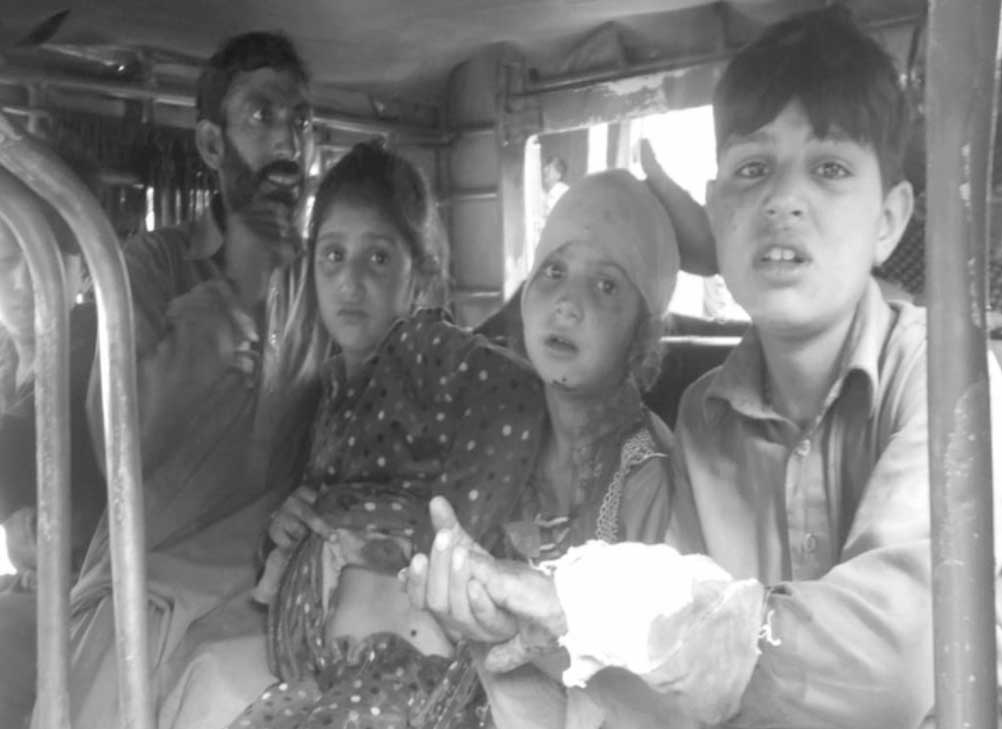 The Indian occupation forces along the Line of Control and the working boundary are continuously targeting civilian populated areas with heavy mortars and automatic weapons – which still continues.
This unprecedented escalation in ceasefire violations by India is continuing from the year 2017 when the Indian forces committed 1970 ceasefire violations.
The deliberate targeting of civilian populated areas is indeed deplorable and contrary to human dignity, international human rights and humanitarian laws. The ceasefire violations by India are a threat to regional peace and security and may lead to a strategic miscalculation.