Staff Report
ISLAMABAD: Chairman Senate of Pakistan Sadiq Sanjrani has said that the generous policies of the Government of Pakistan along with infrastructure development have provided business opportunities to industrialists and traders, especially export opportunities and especially the development of industry and handicrafts in Pakistan which has strengthened the national economy.
The role of the Prime Minister of Pakistan Imran Khan is of key importance. He said this while addressing the UK Pakistan Business Awards ceremony in Islamabad, which was organized by the UK Pakistan Business Council in collaboration with various organizations. There is a huge potential for bilateral trade between the UK and the UK-Pakistan Business Council is proud to take full advantage of it.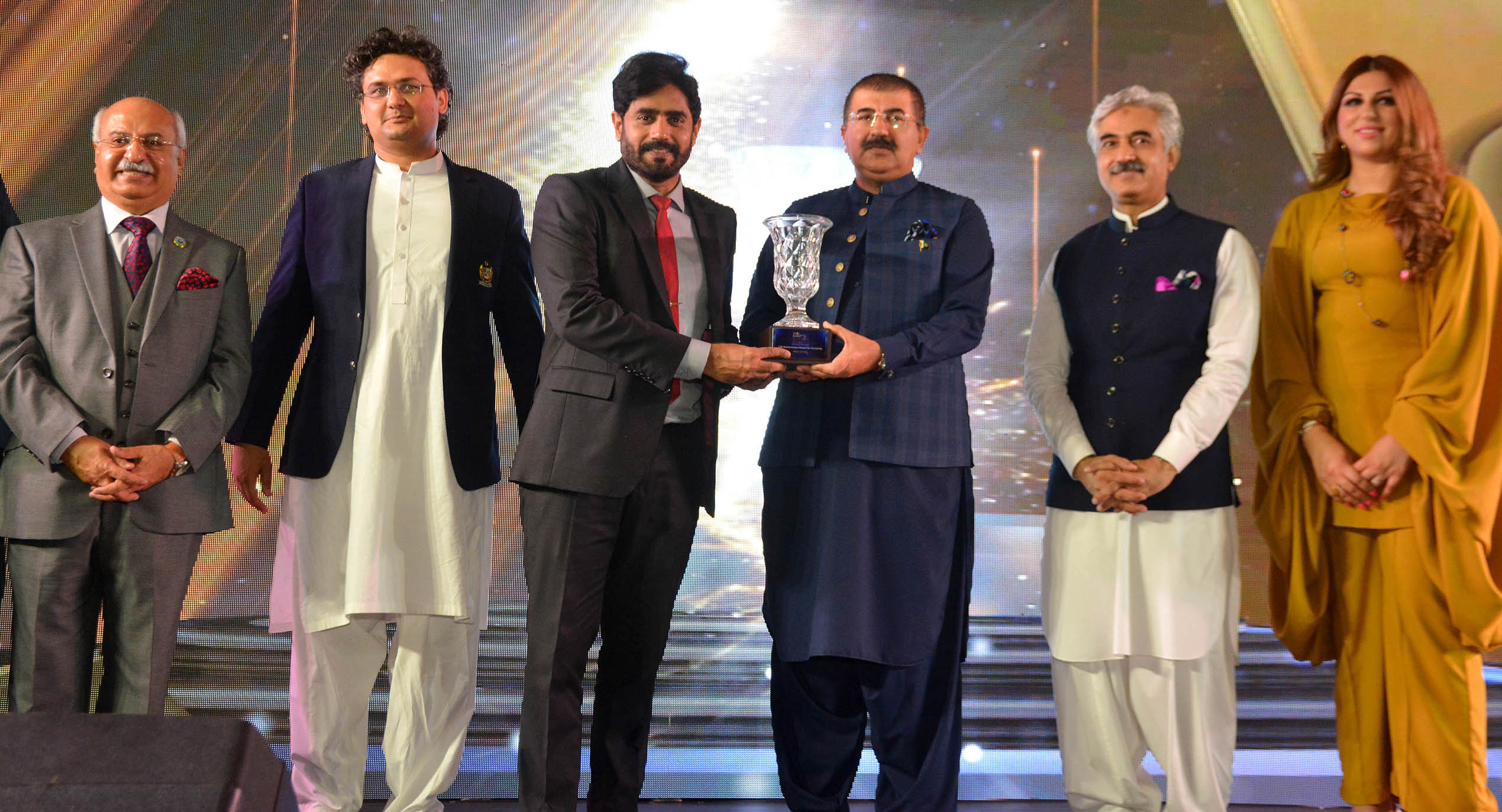 He said that not only the performers would be encouraged but also the performance of the recipients would be significantly improved. He said that such events would further help in the development of industry and trade. Provincial minister for industries Mian Aslam Iqbal said that after the intensification of the third wave of Corona, business activities are increasing and on this occasion Pakistan Business Council has organized an award ceremony to provide an excellent opportunity for industrial and commercial enterprises to showcase their services. On the occasion, Khursheed Barlas, President, UK Pakistan Business Council Pakistan Chapter and Ata-ul-Haq, Central Secretary General, thanked the participants and vowed to continue to play their role in boosting the country's exports and economic growth.
During the function, DC Islamabad Hamza Shafqat, President Islamabad Chamber of Commerce and Industries Sardar Yasir Khan, President Rawalpindi Chamber of Commerce and Industry Nasir Mirza, Abrar-ul-Haq, Capital Smart City, Lahore Smart City, Park View City, Fair deal Marketing, B4U, SR Group of Companies, Rowlatt, Saif Rehman Niazi, Graana Group, Pakistan International Airlines, Faisalabad Industrial Estate Management Company, Chen One, Lahore Fashion, Royal Business Solutions Real Estate, Q Marketing, Tanveer Associates, Roots Schools and Colleges, Raja Mujahid, Beau Moon T Estate, Property Times Private Limited, Land Pakistan Group of Companies, Hassan Nader, Aurangzeb Khan, One Dollar Two Dollar, Syeda Misbah Kazmi, Vegas. (Detailed coverage in the coming issue of CENTRELINE magazine)