MUHAMMAD TAHIR
FAISALABAD: Items made from palm leaves have been used since ancient times and they have been a part of human life. Things made of palm leaves are very cheap and are available everywhere.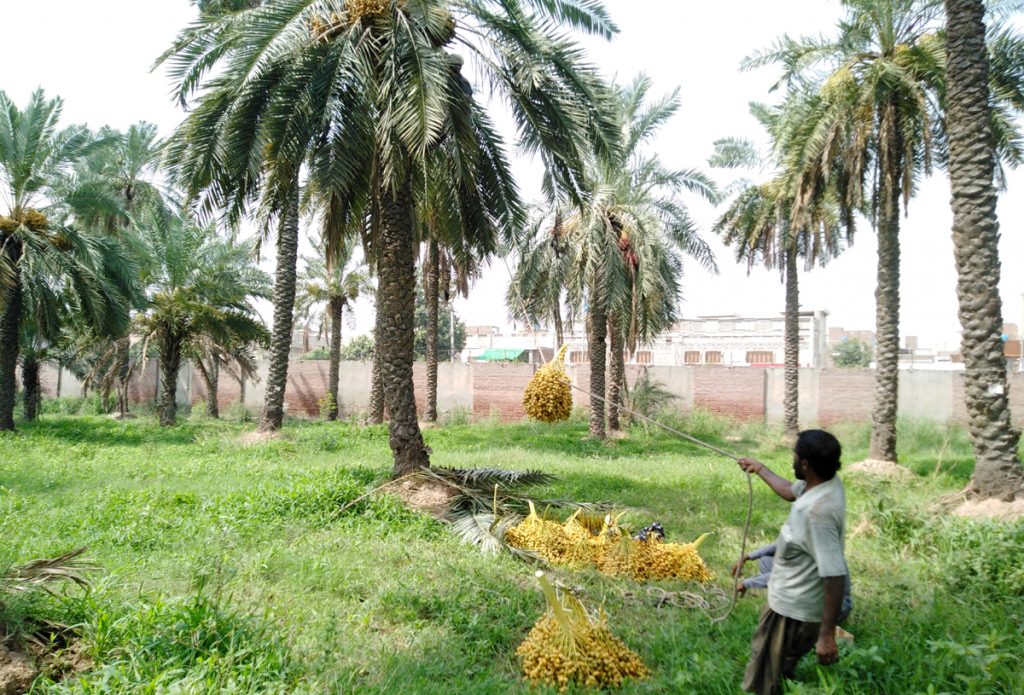 They also have simplicity. Daily use of palm leaves it takes a lot of hard work to make things and it's a difficult profession. Nowadays with palm leaves Lanterns and other decorative items are also being made. The date palm is the most widely used in Arabia from palm leaves in Arabia Household items.
The tradition of making began the whole world was slowly after that I am from palm leaves manufactured goods began to be used this art through these Arab tribes Moved to locals Over time, this art has been innovated. Both men and women making handicrafts from the leaves of Became associated with the art of in four provinces of Pakistan many families still love this art are affiliated and their economic dependence is fully connected to this domestic industry.
In some areas of Faisalabad Rural women and men specialize in this art. These women have the opportunity from palm leaves at times making wonderful home appliances. But this art spread over centuries could not go beyond the domestic industry. So far this industry Commercial production could not begin. This is the reason that this industry never got Government patronage. Ordinary traders make these crafts from these women buy cheap and sell in the local market at higher rates. From palm leaves local women artisans have now made some innovations in the art. Now colorful and beautiful things are being made. Now beautiful keys from palm leaves, Bread warmers, Mattresses, rugs, bedspreads, brooms, chisels, rugs and rugs hand fans, fruit baskets, clothes boxes, decorative items and places of worship are being built.
Sameer Ali, a local industrialist, said promotion of items made by these artisans exhibition should be held for "This is the real issue," he added that this art is not being passed on to the new generation. There is also a profession that is considered a masterpiece in itself but sadly, this art is disappearing over time. And there is no special facility for them at the government level they have no identity and no level of encouragement. If the government exports the goods made by these artisans It can earn a lot of foreign exchange And it can provide employment opportunities in rural areas These women do the housework And despite working in the fields Spend more time in your area They make some things according to the culture of. For rural women at the government level Vocational centers should be set up and better trained make them able to earn a living.